Talking about modern hunting, the trend is above all to limit the impact on the environment, in terms of pollution, and plastic wad, an element that remains on the natural ground for decades, is one of the first contested elements, which companies are trying to provide for.
Let's see how Baschieri & Pellagri met this need, through an interview with Marco Manfredi.
Gianluca Garolini
Marco, at european level, as we know, since few years, one of the main topic is the discussion about environmental pollution, and among the several causes of this process the activities that concern our sector are also mentioned. This took companies that develop and produce ammunition and related components to be attentive and above all to make something concrete to face the change.
Marco Manfredi
Yes Gianluca, as B&P we have always been careful and sensitive to global trends, not just european ones, with the aim of evaluating and anticipating market needs and requirements.
In this case, we tackled the problem right away, in order to speed up the research of a solution that would be effective and "green" at the same time, following our mission to be always scrupulous, considering the ecological aspect of hunting and shooting as top priority.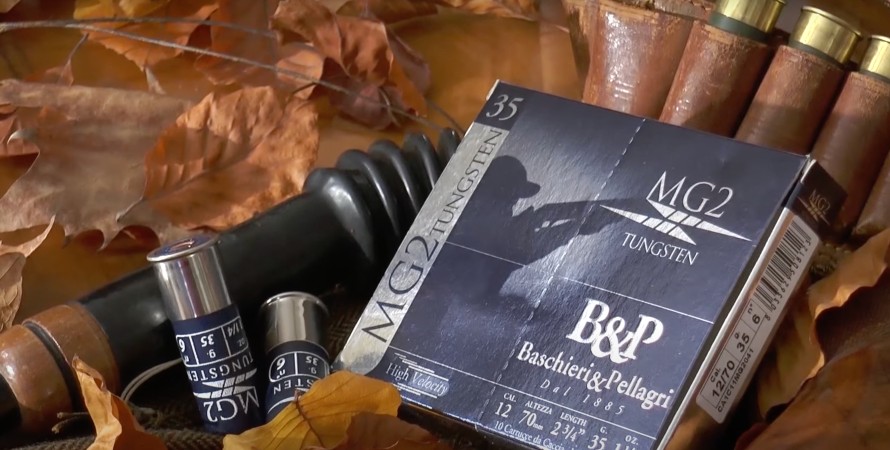 Gianluca Garolini
I know that already in the 90's, Baschieri & Pellagri started the study of new solutions, thinking about the future, in order to be ready once obligations would have implemented.
At that time, thirty years ago, B&P was one of the first european companies that tested steel pellets and related wads, which today is one of the allowed choice in areas where lead is forbidden.
Marco Manfredi
Of course, I confirm that already at the end of the 80's , we were very active in this pioneering research on steel pellets as an alternative or substitute for lead. We designed components suitable for such needs and the first steel shotshells. To be noticed that in that period, our M92S powder was studied and created also for this kind of loading.
Gianluca Garolini
B&P has always been recognized for having a modern Research and Development department, with a lot of experience and a great passion in venturing into research into new materials. The company already started working on biodegradable wads in 2008, arriving at very interesting prototypes; so today you have just resumed this research?
Marco Manfredi
You are right Gianluca, already in 2008, we started evaluating this project and recently we have resumed and intensified the research, considering the global trends mentioned above.
The research restarted in 2018/19, with strong commitment and intensity, because this time we have deadlines to meet and therefore we do not want to be late at all.
As in the former studies, there were drawbacks in the stability of the materials, such as the almost total loss of plasticity and elasticity, in 2018 when we restarted the researches, for the desire not to waste too much time and especially aiming at an excellent and important result, the company, involved the University of Bologna, in particular started a collaboration with the Centre for Advanced Mechanics and Materials.
The need was to identify a polymer that could be used in the regular moulds for wads already in use, that was biodegradable and compostable, and that was suitable for manufacturing the new wads.
Gianluca Garolini
What does biodegradable mean?
Marco Manfredi
Nowadays, you can surf on the web and find anything and everything, including linguistic and technical explanations.
In a nutshell, biodegradable materials are defined as such when, thanks mainly to the action of microorganisms, they are converted into carbon dioxide, water and methane.
Gianluca Garolini
Then, after having identified the material, which steps did you face?
Marco Manfredi
The biggest difficulty was to transform this compound into a product that could be used at industrial level and to overcome different problems in the production and moulding: temperatures, filling speed, cycle times, cooling, etc...
The first wads produced with this material, mainly due to the very high density, showed differences in shrinkage, this means a dimensional variation that brought us to make significant changes on the moulds and on the production process. Luckly, the finished product gave, after a several tests, an highly positive and gratifying final results; today we are very proud of it.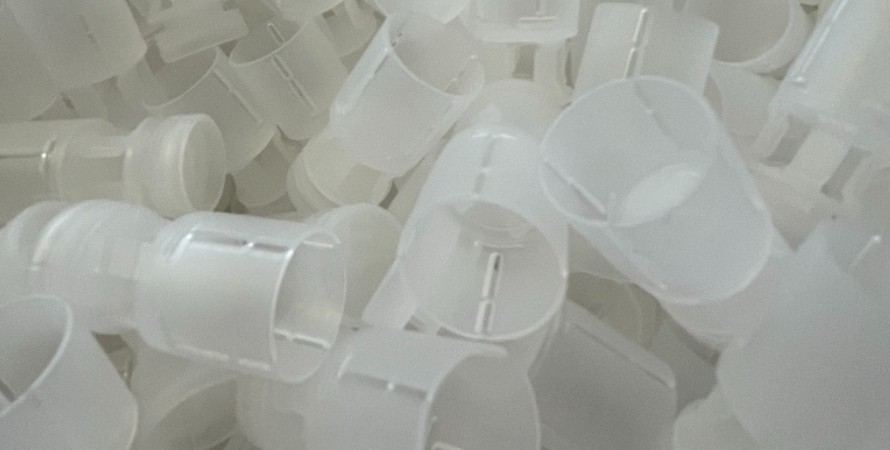 Gianluca Garolini
Marco, B&P competitors, I guess, would have been working on getting their own product like this as well, do you have any information?
Marco Manfredi
Of course. Considering the importance of this topic, it was expected that few important manufacturers of ammunition and components started as well these kind of research and development on "Bio" wads.
For this reason, the comparison with specific products already on the market was necessary. In fact, during the production phase, it was useful to know what the competitors were trying in terms of material and which products created, in order to avoid mistakes and improve our own products.
Gianluca Garolini
Ok, and what have been the results, when testing the competitors products?
Marco Manfredi
Comparing the products, we have consistently found a lack of tenacity in the material, which often cracked during firing tests. The consequences were the loss of the gas sealing and damages for the barrel, getting in contact with hard steel or tungsten pellets.
From past studies on water-soluble and biocompost wads, we had already noticed a fragilization of the material that led to the breaking of the wad and especially of the gas seal.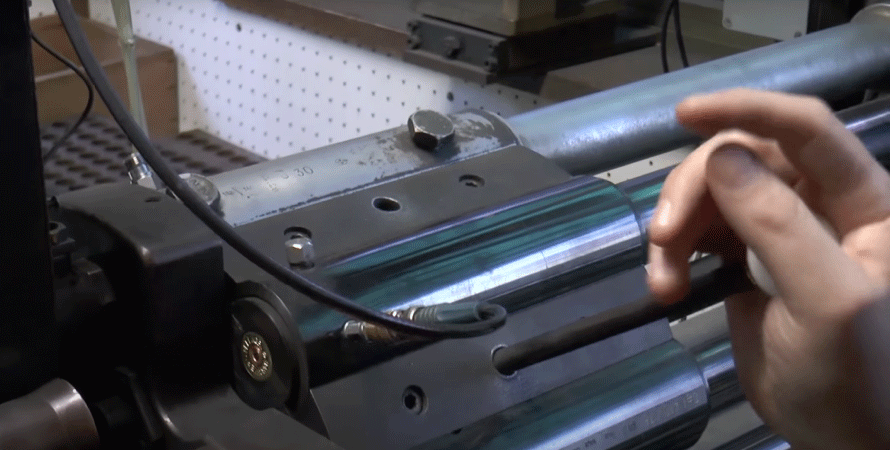 The poor mechanical resistance of the material, both immediately and over time, was one of the most important and best focused point during the development of the new "Bio" wads, because we wanted to avoid falling into the same problems and not have a perfect gas sealing during the firing phase.
Gianluca Garolini
Ok Marco, what can you tell me about the new biodegradable material, in relation to the current production of the wads, did it give you any problems in the classic injection moulding system?
Marco Manfredi
We must specify that the new substance is a "plastic" sui generis, denser than the regular one and with different physical/chemical characteristics For this reason the casting moulds for these wads have been replaced and modified.
Gianluca Garolini
Marco, let's go into detail: what did you produce, and above all, what results did you get form these new products?
Marco Manfredi
We focused the production on 3 different lines, according to the use:
Gas seal for felt loading (to be used with lead and bismuth pellets)

Container wad (for lead and bismuth pellets)

Steel container wad (for steel, tungsten, copper pellets)



The first type is a gas seal, similar to the current one but in biodegradable material, which can be combined with wads in felt, fiber and mixed felt / cork, suitable for lead and bismuth loading.
The second type is a real wad container with regular structure, with gas seal, spring suspension and a cup to pre-cut in the loading phase to 4 or 6 petals. This wad can be used universally with lead and bismuth pellets.
We have different heights of this wad, with springing on the super-tested structure of Z2M. These wads in different heights allow you to use the regular grams from 28 to 42 and a specific structure for target loads, with 24 and 28 grams of lead.
Gianluca Garolini
Marco, it seems to me that with these new wads and no toxic pellets it is already possible to create shotshells totally compliant to the regulation that the UEE is considering to impose from 2023, or am I wrong?
Marco Manfredi
Of course, our project is finalized to reach this result: the possibility to design with these wads, combined with alternative materials to lead, shotshells ballistically perfect and "totally" lead free!
Gianluca Garolini
Let's get back: can you give us more details about the third type of Bio wads, the steel one?
Marco Manfredi
The third one is the "steel" type, that is a very big container, with very little spring suspension (almost absent in some versions), to be used with particularly hard pellets (such as steel, tungsten, copper).
The isolation of the pellets from the internal surface of the barrel is perfect, and the material is tough enough to resist physical and pressure stress, and very low winter temperatures.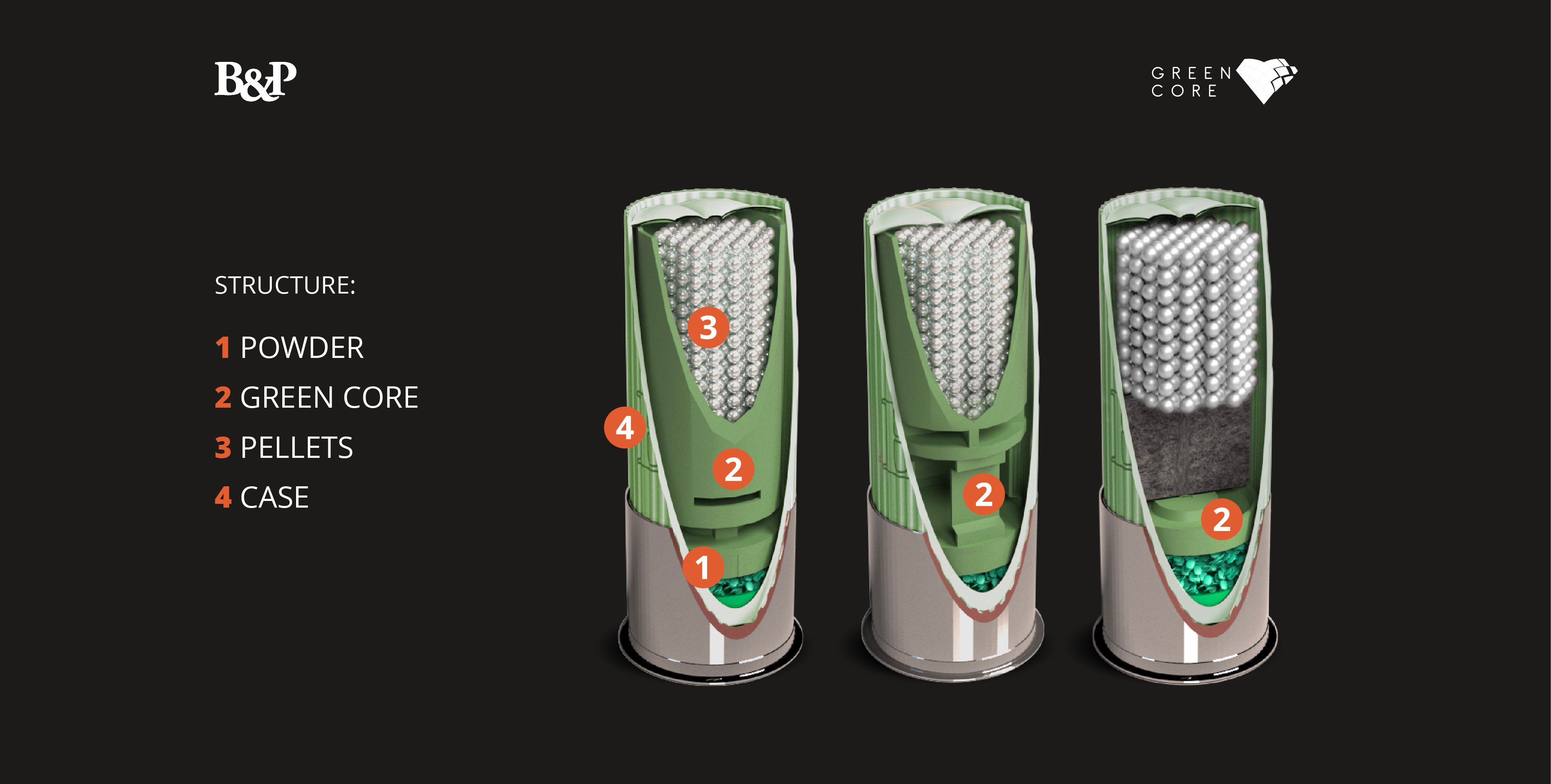 With regard to this point, it fully satisfies the performance characteristics (one of the few, or perhaps the only one, that today manages to do so) at "sub-zero" temperatures. These wads, pre-cut with 4 petals, allow to load in the 12/70 from 24 to 32 grams of steel pellets and to bring the load to 35/36 grams in the 12/76 Magnum.
Gianluca Garolini
At this point, a question comes up: have you made a ballistic comparison between the regular and the new bio wads?
Marco Manfredi
For sure! Ballistic was one of the most important point we checked and focused on immediately after having designed and produced the new components.
We carried out bench tests, finding excellent velocity and pressure values, and then we compared the patterns obtained with normal and bio wads, finding in both excellent regularity and density.
And last, the fact that these wads keep their structure, without breaking, even at very cold temperatures.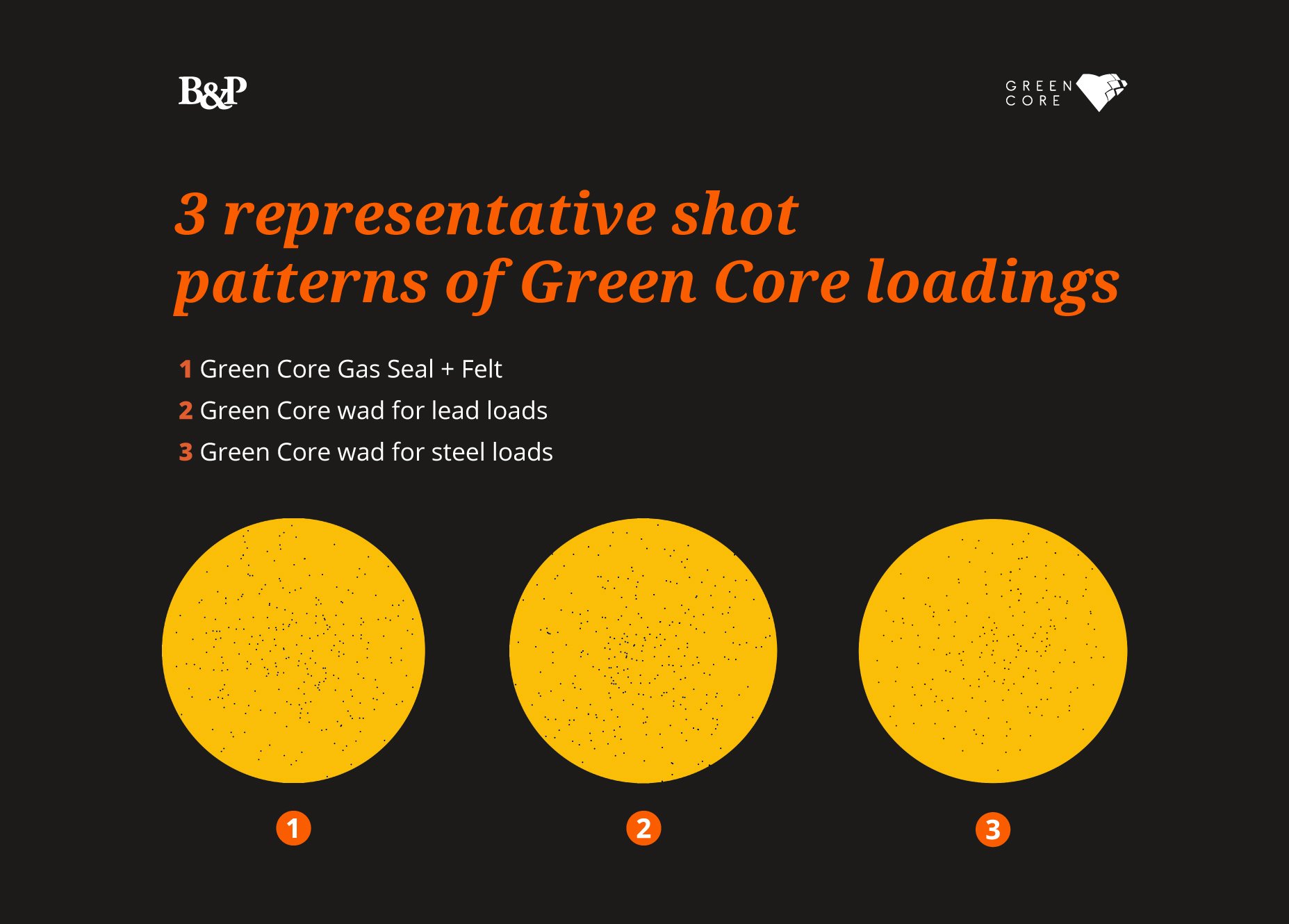 Gianluca Garolini
Marco, last question: do you have more irons in the fire?
Marco Manfredi
Of course, the research continues, constantly. As I mentioned before, the wads developed will allow us to study specific shotshells for various markets, with truly interesting combinations both from the ecological point of view and for high-level ballistic performance.